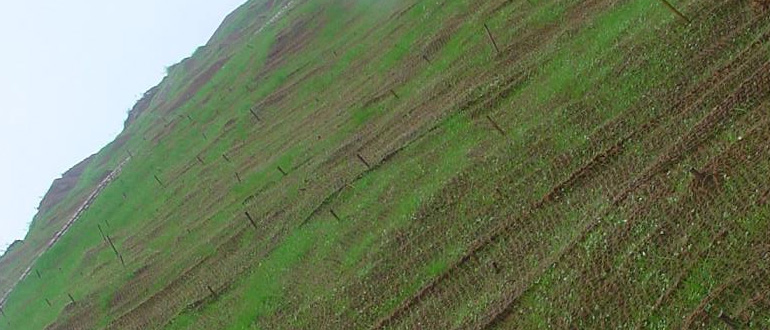 Erosion Control Medium
Coir geotextile happen to be named as well as management practice by many people environment and governmental organizations in assisting reduce soil loss and create new plant life. The coir fiber is spun to yarn and then woven to make Coir Geo Textiles.
Prevents Erosion!
Coir Geotextiles has the mechanical strength necessary to hold soil in place and prevent erosion. The netting breaks up run-off heavy rains and dissipates the energy of flowing water. Coir also promote the growth of new vegetation by absorbing water and preventing the top soil from drying out.